Pošta Slovenije is a successful company, wholly owned by the Republic of Slovenia. With nearly 6,000 employees, the company plays an important role in Slovenian society. It is one of the leading partners in the country for the business enterprise sector.
As a universal postal service provider, Pošta Slovenije guarantees access to postal services ensuring the highest quality standards for the universal postal, logistics and other services market.
METTLER TOLEDO is a leading global manufacturer of precision instruments. The Company is the world's largest manufacturer and marketer of weighing instruments for use in laboratory, industrial and food retailing applications. The Company also holds top-three market positions in several related analytical instruments and is a leading provider of automated chemistry systems used in drug and chemical compound discovery and development. In addition, the Company is the world's largest manufacturer and marketer of metal detection systems used in production and packaging.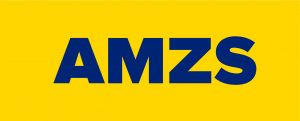 AMZS is a national automobile association with long-standing traditions. It unites 79 automobile clubs and automobile touring clubs in Slovenia, which together total more than 75,000 members. We also provide our members with assistance abroad in co-operation with other European automobile clubs.
AMZS is a member of the international automobile and motorcycle associations FIA, AIT, FIM and UEM. Expertly trained auto mechanics with special roadside assistance vehicles, towing vehicles and a wide network of contractual partners carry out our services both on the road and in our workshops.
We have been calibrating and testing with a love for metrology for nearly three decades. We develop state of the art, highly perfected, but easy to use metrology products and services. We transfer knowledge, represent top Slovene and foreign producers of measurement, pharmaceutical and laboratory equipment, and are at the same time a driving force for progress of the field of metrology.
Our dedicated team of 110 employees is here for you every day. We love what we do. Providing you with solutions that exceed your expectations is what makes us tick. We are always ready to listen to the challenges you face and help you meet them.
We know how important your product is, and how important your production process, logistics and every link in the chain are. We understand how competitive the market is, and we are well aware that the quality of your product and your processes has to be superb. our awareness of this shapes the values we bring to our collaboration.
Companies entrust responsibility for their metrology needs to us. this allows them to focus on their core business and its dynamic development, crucial in todays' market where not only growth but also the speed you develop at plays a crucial role. LOTRIČ Metrology gives a boost to your development by providing you with excellent metrology solutions. We measure — you grow!
The Metrology Institute of the Republic of Slovenia (hereinafter referred to as "MIRS") , acts under the Ministry of Economic Developement and Technology. It was established in June 1991, when the independence of the Republic of Slovenia was declared, as the Standards and Metrology Institute of the Republic of Slovenia.
MIRS as a national institution establishes and leads the national metrology system of the Republic of Slovenia, including the field of precious metal articles, and procedures within the scope of the Slovenian Business Excellence Prize. MIRS represents these systems in the corresponding international organisations, and develops them in an internationally comparable and recognisable way.
The above activities and systems represent the technical quality infrastructure which is essential to every modern country and of vital importance for successful scientific, technological and economic development, as well as successful and equal incorporation of Slovenia into the European and international integrations. To achieve this, Slovenia has to develop the adequate infrastructure, at least in all the key areas.
MojeDelo.com MojeDelo.com is the largest and most recognized web portal for building and developing career. It is the top of mind choice of users who want to make the next step in their careers. We are recognized as a professional and effective partner in the searchings' for new talents on the majority of Slovenian employment market. Together we have been building good relations for 15 years now. And because of this and our knowledge, we can offer you a wide range of services that best respond to the contemporary challenges of human resource management and recruitment.
Our extensive portfolio of services answers the modern challenges of human resource management. We are distinguished by our dedication to development of tools and trainings in the field of employer branding, continuous market survey Reputable Employers that measures the rate of success of investment into employers' brands. Our career-oriented events provide an efficient matchmaking touchpoint between recruiters and talents while building public awareness of careers as lifelong tools that need to be constantly catered to. The largest salary survey in Slovenia Plača.si provides a national salary database. Our mission is to develop tools in line with human resource management trends by focusing not on the process but on assuring long-term employer-talent partnerships