This year's International Conference on Organizational Science Development in Portorož brought together numerous stakeholders from the research and education, economy, public administration and others with the aim to highlight the key milestones of past research and focus on future trends.
The 37th Conference on Organizational Science Development is entitled Organization and Uncertainty in the Digital Age. The thread of the conference was the present position of organizations, strongly connected with the digitalization and coinciding fact of uncertainty being the only certainty. To achieve positive progress and results ensuring better and secure future, organizations and societies need to follow the trends. Contemporary time is a time of rapid digital advances as well as riots and crises, which often intervene in daily life of an individual, organization or society. Connecting the key elements of an organization; people, processes and informatics, the conference exposed the key issues and provided several answers for the advances in organizational sciences.
A variety of conference topics certainly represents a challenge. We also welcome papers from other fields of management, organization, and business studies. Therefore, we will organize the appropriate conference sessions (panels) on the basis of actual paper submissions.
The following main themes will form the framework of the 37th International Conference on Organizational Science Development:
Organization and Management
Social Responsibility
Business Model Innovation
Business Process and Production Management
Crisis Management
E-Learning
Ecology Management
Education Management
Entrepreneurship and Business Economics
Financial Institutions Management
Financial Management and Accounting
Health Care and Social Welfare Management
Human Resource Management
Informatics
Information Security
Innovation Management
Logistics
Marketing
Organizational Behaviour
Project Management
Public Sector Management
Quality Management
Quantitative Methods for Management
Sport Management
Sustainable Development
Tourism Management
17 Jan

Full paper submission

31 Jan

Results of the review process

14 Feb

Final full paper submission

08 Mar

Earlybird registration closes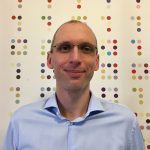 Prof. Matjaž Perc, PhD.
University of Maribor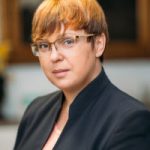 Nataša Pirc Musar, PhD.
Law Firm Pirc Musar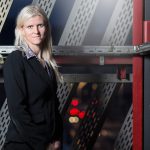 Lucija Živa Sajevec
AMZS, družba za opravljanje storitev članom AMD in drugim udeležencem v cestnem prometu, d. d.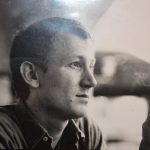 Tadej Nared
SICEH (Slovenian Certified Ethical Hackers)
Boštjan Špehonja
SICEH (Slovenian Certified Ethical Hackers)
Sponsors, Supporters & Co-organizers
37th International Conference on Organizational Science Development titled ORGANIZATION AND UNCERTAINTY IN THE DIGITAL AGE will be organized at the Congress Centre Portus located in Hotel Slovenija in city centre of Portorož.